I think I may have promised to post some layouts. These two were done for a sketch challenge over at
Pencillines
Sketch #14. I initially wasn't sure I'd like the sketch, but I ended up doing two LOs. Go figure.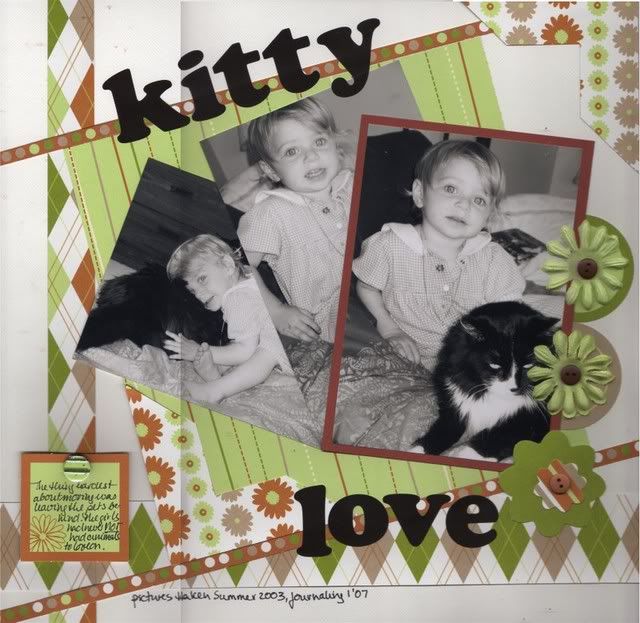 Here's the first one. PP is all
Piggy Tales
I love the papers. They are so bright and fun.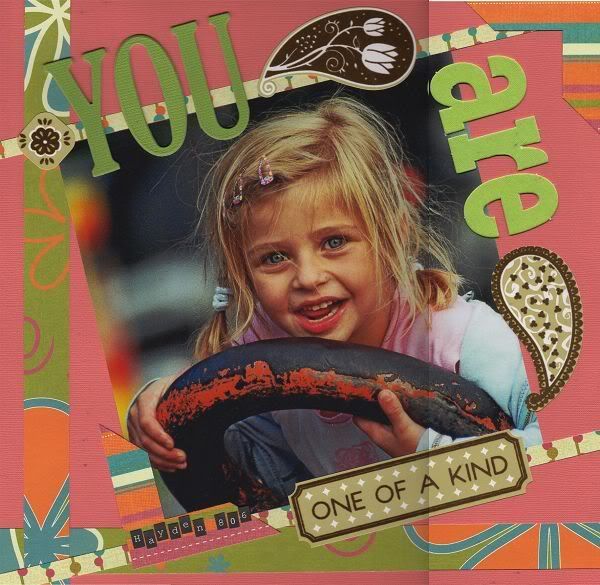 The second one I did using
Pink Martini
available at
Bananafrog
. Love the paper with its bright colors and fun designs. Other "stuff" I used are Pressed Petals and Imagination Project chipboard alphas, and CBX velvet stickers.
Other than that, the weekend has been dreary, to say the least. Lots of rain, wind, ickyness. Oh well, better than snow, I guess. Off to scrap some more. Have a good one.