Well, it seems like the year is starting of right. I was reading one of my favorite blogs
Kelly Lautenbach
and just on a lark left a comment. I love to read her blog, because, since she lives in Omaha, I sort of feel connected with what used to be "home". Anyway, I left a comment and it turns out she drew names for a RAK (lots of delish ribbon) and I WON! How cool is that? And, to top it off, she also is sending a copy of the
Designing with Color
book. I've been wanting to get that book for the longest time but held off on ordering... you know... budgetary constraints and all. Good thing I did, right? So.... there should be a wonderful mail day coming up.
And, just because I am on a roll with scrapping, here's another LO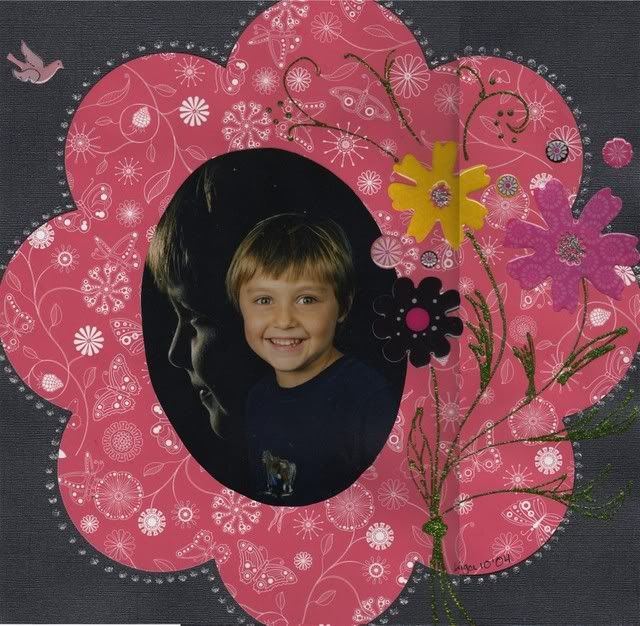 CS new Bazzill Bling, PP MOD black bird-isn't it cool? Also MOD epoxy stickers, and my lovely Marabu glitter paint pens. Can't seem to do a LO without a bit of bling and glitter these days. It's a good thing.