Yes, I am still around. And I actually have something to show. I hadn't scrapped in forever, but yesterday a new friend (and new scrapper) came over and we scrapped. To lighten my mood, which right now is super depressed because of all the snow and darkness and such, I got out some "happy paper"... namely some Basic Grey that I had bought on my last trip to the US. And the LO turned out happy and summery and light and bright.... I love it.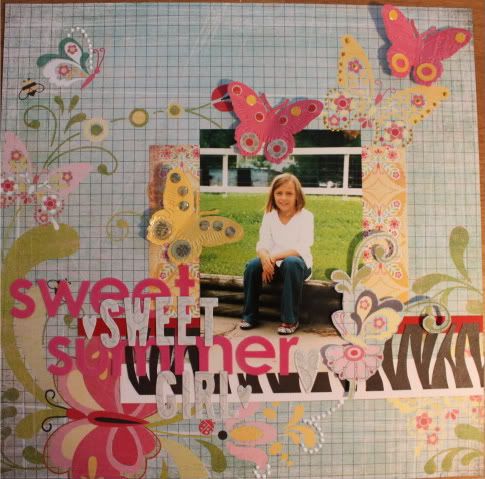 I have to say, that the picture is not the greatest... it is so dark outside, that I couldn't get a decent picture. It is much lighter and brighter IRL.
Anyway, I am hoping to get some scrapping done tomorrow. We've had such bad snow the last few days, that school is called off for tomorrow.
Have a good one.